"I would highly recommend it to my construction workers and colleagues. Because our work exposed us to solar UV radiation and heat for a long period of time, our body can be heavily weakened through dehydration and sunburn.
Thanks to Coolbit hats, I was protected from the sun during work in the summer. This product also pleased my bosses in the company who are now adopting it in our business practices."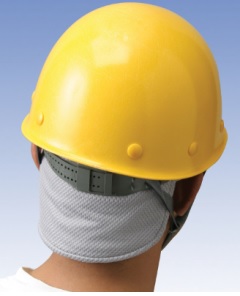 Reviewer from Outdoor construction worker
"Coolbit Hat is my "lifeline" in a large-scale summer event as it not only relieves me of the heat and humidity from the early morning to the scorching afternoon, but also from the trapped heat in the room.
It also protect you from the humidity during the rainy seasons. Overall it is our "lifeline" when participating in events in the summer season."
Reviewer from Metropolitan government office worker
"Coolbit hats can protect one from heat when one is riding motorbikes."
Reviewer from Outdoor commuting & travelling/Motorcyclist
"This is highly recommended for use during sports events during summer!
When we play tennis under the hot sun during the long summer, the heat makes me feel really tired and sluggish but ever since I start using the Coolbit Double Mesh Cap, I get tired less easily.
I feel that the behaviour that tends to become sluggish is also getting better."
Reviewer from Outdoor sports, tennis